Brandon Aker-the person.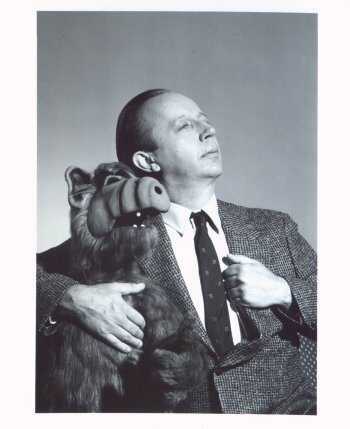 Pictured above is my all-time favorite actor, the myth, the legend, ALF!!! OH yeah..Willie is pictured too.
HI! i am brandon aker, the creator of this website (dadrumgod.tripod.com)
I am currently 15 years of age, but will be 16 on July 24, 2000. I just finished my sophomore year at Northwood High School. Next year I will be a junior, duh!!!
I am currently attending the Virginia Highlands Community College Governor's School. I am taking Mathematical Modeling Part 2(mth 166). The instructor for this course is Dave Smith and the assistants are Kathy Laster and Michael Berry. Dave is a current teacher of Physics and all sorts of Mathematics classes at Virginia Highlands. Kathy currently teaches science at Abingdon High School, and Michael teaches mathematics at Chilhowie High School, just in case you needed to know. This course is highly challenging and really puts a person to work but hey, the 4 hours of college credit don't hurt either!
I take private percussion lessons with Allen Gentry at Music Doctors in Bristol, VA. Mr. Gentry is a great drummer and an excellent teacher. Under his tutialage, I have learned quite a little bit or two about drums and the overall percussion world. Yes, there is a percussion world if you can believe that; if you cannot believe this....ask a drummer..they will tell ya the skippy on it.
When I attend school, I am usually part of the Northwood High School Panther Pride Marching Band. Just in case you wanted to know, I play snare. I also will be co-captaining the math SWAC team this year with David Jones. We are coached by Mr. Jim Montgomery.
When I get the laziness out of my system I enjoy working on websites and learning about HTML and Jave script and all that good website jazz. It takes up useless time so I am all for it. Of course right now I have no free time with the Governor's School and all the homework of the class.
I make decent grades in school, usually As and sometimes the occasional B. My current GPA for my entire high school career is 4.190 which is not bad but is by far not the highest that anyone at my school has.
Since you have now learned about my meager existance on this planet Earth pehaps you would care to send me and email with your feedback about this page, this site, my life, or anything else. Don't hesitate, I tend to reply all of my emails and I take almost every suggestion into deep consideration.
click here to go home
or
click here to go to my site overview